Still remember your first crush? That someone who keeps you awake at night and makes your heart flutter? Crushes happen randomly. You don't plan it, it just happens at a time you least expect it.
So, how does this happen? It all goes down to the human brain. Your brain is composed of different levels and one of them is responsible for making people addicted to something like cakes, coffee, and developing fancy towards other people.
Crushes are developed in the limbic brain, a part of the human brain that is also present in animals. This part of the brain is responsible for the basic functions of the human body like a heart beating as well as breathing in and out.
Now that you're heard the scientific explanation of crushes, it is time to check the funny side of it. Crush memes are making rounds online and we couldn't help but laugh with these hilarious memes, remembering the feeling we had when we first laid eyes on our crushes. Check out these memes here;
1. Me!!! Me!!!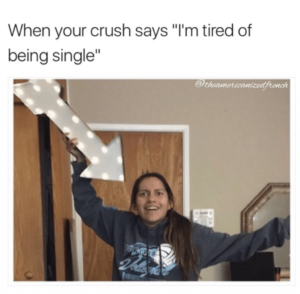 2. Should I just bite you?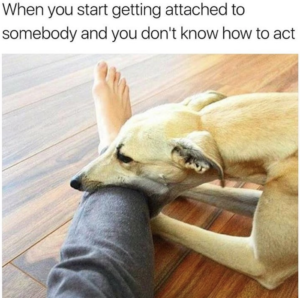 3. Being natural and looking like this!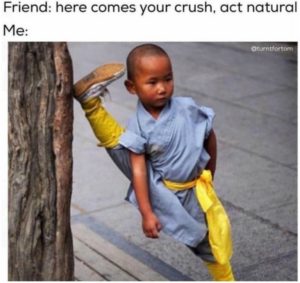 4. Just to impress your crush!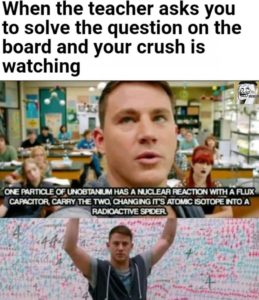 5. I wasted an outfit!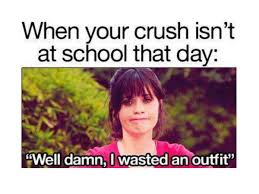 6. I'm pretty too!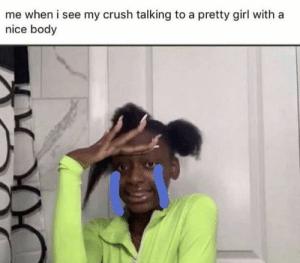 7. Showing your best smile!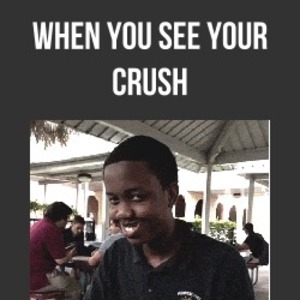 8. Acting natural!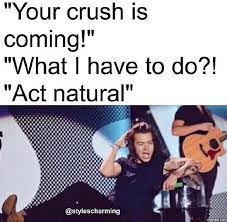 9. Smiling back… like crazy!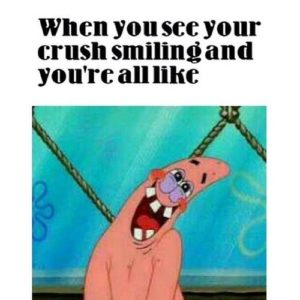 10. Are you still going to reply?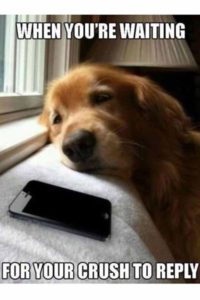 11. Sitting next beside your crush!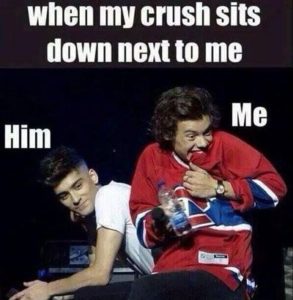 12. I volunteer!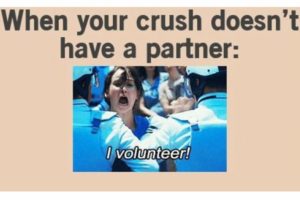 13. This is you when you see your crush's photo!
14. How about me?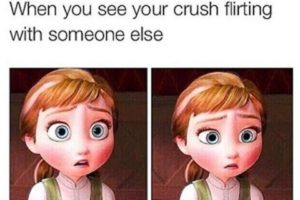 15. Hi Crush!