Daniel Michael DeVito Jr. also known as Danny DeVito is an American screenwriter, producer, director, comedian, and actor. He became popular in the television series Taxi where he gained Emmy Award and Golden Globe Award. He also played the role of Frank Reynolds at the sitcom Its Always Sunny in Philadelphia that started in 2006 until the present.
Some of the films of DeVito include The One and Only Man (2020), The Lorax (2012), Hercules (1997), Space Jam (1996), Dumbo (2019), Wiener-Dog (2016), Man on the Moon (1999), L. A Confidential (1997), Mars Attack! (1996), Matilda (1996), Get Shorty (1995), Batman Returns (1992), The War of the Roses (1989) Twins (1988) Throw Momma From the Train (1987), Terms of Endearment (1983), and One Flew Over the Cuckoo's Nest (1975). DeVito is married to Rhea Perlman and they had three kids.
Perlman and DeVito acted together countless times including the movies Matilda and Taxi. But their relationship isn't always happy. They separated and got back together then separated again. But according to Perlman, they don't have plans to file a divorce. Much in his personal life, DeVito is also famous in the Internet for the memes and jokes about him. Check them here;
1. Danny DeVito!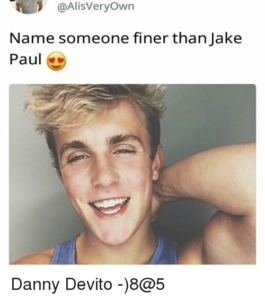 2. The autocorrect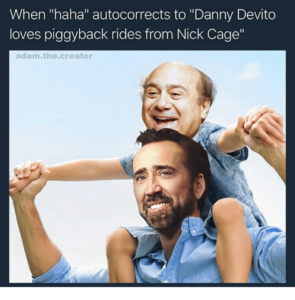 3. Danny Devikachu.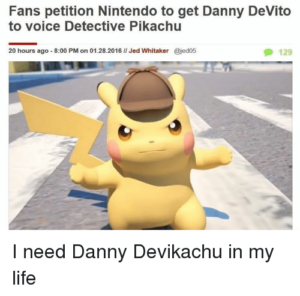 4. The higher plain of existence.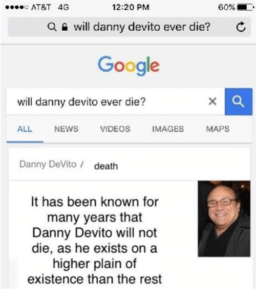 5. The next wolverine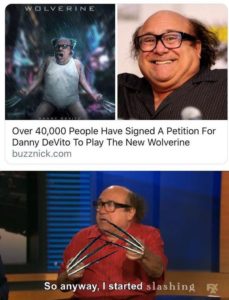 6. Surrender!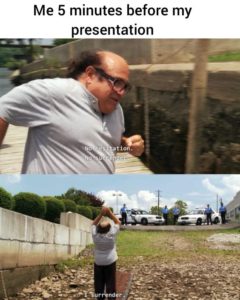 7. The Danny DeVito looks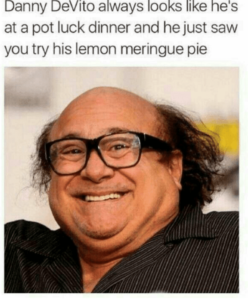 8. Who's ugly?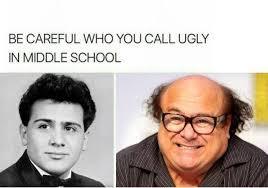 9. The product that you bought online vs. the product which was sent to you.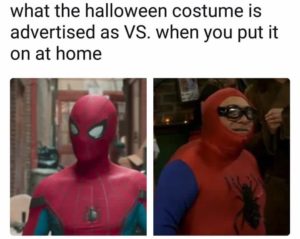 10. The next president?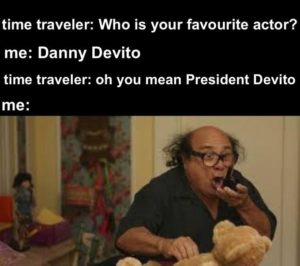 11. Who wants to fight?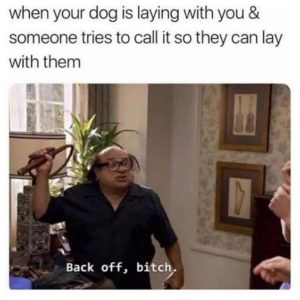 12. The Introverts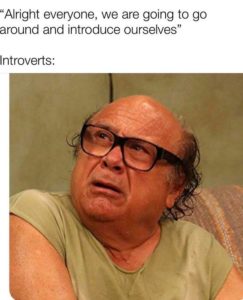 13. What's sleep?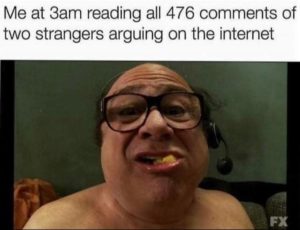 14. The mini Danny DeVito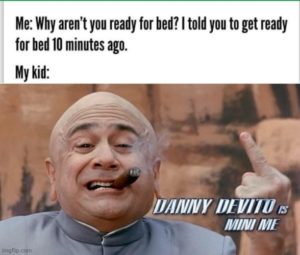 15. The great Danny DeVito