Dio Brando, or simply known as DIO, is the main antagonist of the hit Japanese manga JoJo's Bizarre Adventure. The character is better known for his personality and arrogant behavior. DIO first appeared in the original series of the manga, Part 1: Phantom Blood. DIO, in the opening chapter, was taken custody of by the Joester family. It is a very powerful clan that compromises the main protagonist of the story.
For the next few years, DIO tormented Jonathan Joestar, his adoptive brother. He often alienates him from his father and his friends, even stole a kiss from Jonathan's girlfriend. DIO also burned the dog Jonathan which ultimately broke his heart. Throughout the series, DIO became heartless and cruel and becoming the ultimate villain. As the manga rose to popularity, DIO has become the most hated character in the series. He gathered countless memes online that's being shared on social media sites. Check some of it here;
1. It's not enough…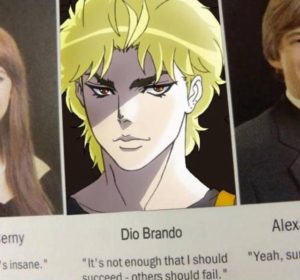 2. It was me, DIO!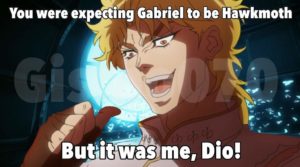 3. Standing was invented by DIO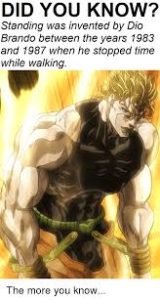 4. Getting into an argument with Dio.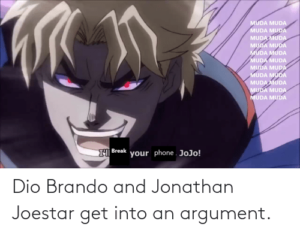 5. The cute anime vampires.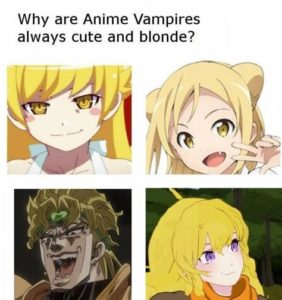 6. Who wore it better?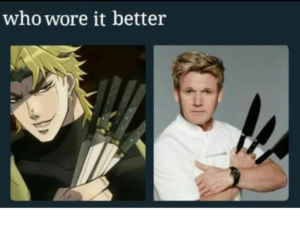 7. One second is done.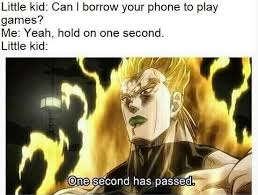 8. Who lives in the coffin under the sea?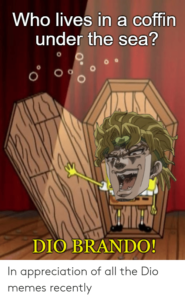 9. I am the disappointment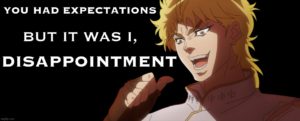 10. You can never escape!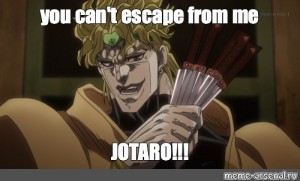 11. The strongest anime character ever!