Darling in the Franxx is a Japanese Roman and science fiction anime produced by Trigger and A-1 Pictures. The story is set in a post-apocalyptic world where humanity is on the brink of extinction because of the threat pose by giant creatures called klaxosaurus. Parasites are now being used to pilot Mecha, also known as Franxx, according to a boy-girl pair. The male parasite is called stamen while the female parasite is called a pistil. These parasites were created artificially and have a short lifespan.
The anime series has 24 episodes and it also has a manga adaptation. The anime became so popular that there were countless memes related to it on the Internet. If you have friends who are in love with this anime, you should share with them some of the funniest Darling in the Franxx memes here;
1. All of this…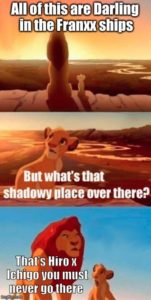 2. When you just knew about Darling in the Franxx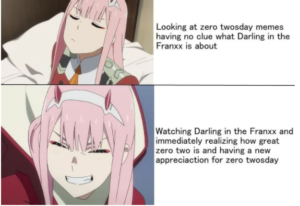 3. Not the first time…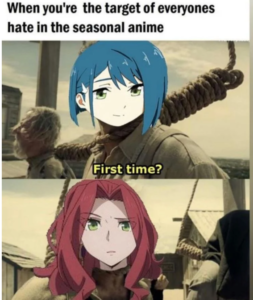 4. That kind of universe…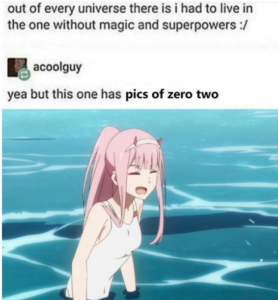 5. Never break up with me.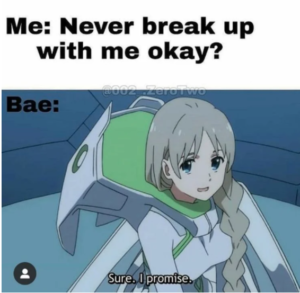 6. When you change your mind easily.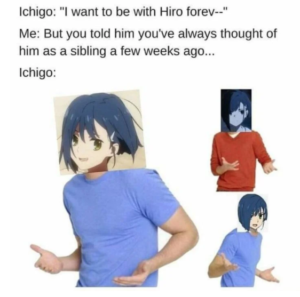 7. It isn't me?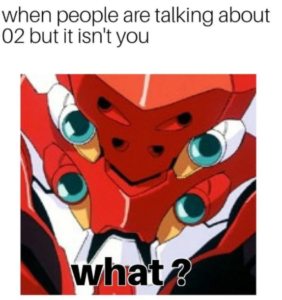 8. More upgrade.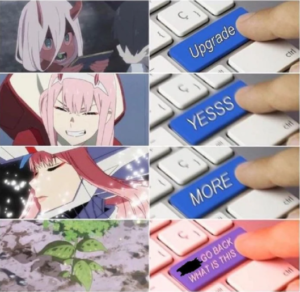 9. Not enough damage.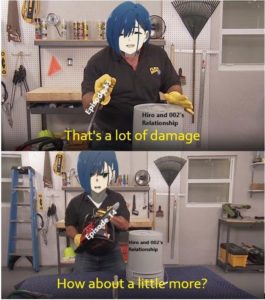 10. Weaklings die…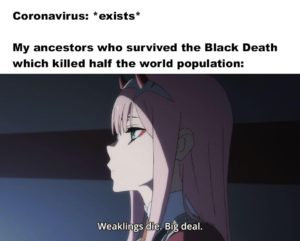 11. Who is she?
12. The painful heartbreak.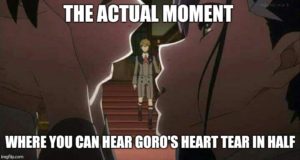 13. Poor Hiro.