My Hero Academia (MHA) is a Japanese manga about a boy who was brought into the world without superpowers, where superpowers is a common thing. Despite his lacking, he is determined to become a superhero. He is named Izuku Midoriya. But one day, his dream gets realized after the greatest hero in Japan, All Might, chose Midoriya to become his successor as he sees the potential in him. Later on, All Might helped Midoriya enroll in one of the most prestigeous high school that seeks to train heroes. The manga series inspired a lot of spin-offs including My Hero Academia: Team-Up Missions, My Hero Academia Smash!!, and My Hero Academia: Vigilantes. The series was first aired in Japan in 2016, the second season in 2017, the third season in 2018, the fourth season in October 2019 to April 2020 and the fifth season in 2021. There are also countless MHA memes all over the Web. Some of the best ones are found here…
1. The ruined group picture.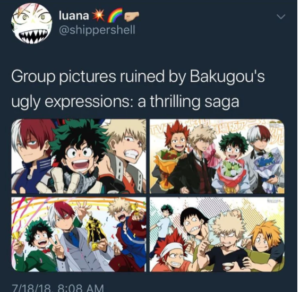 2. The more iconic duo.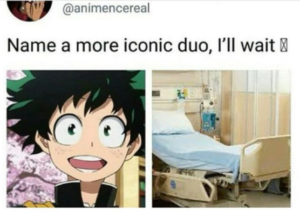 3. Eat this!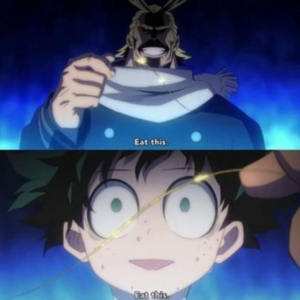 4. More bones to break!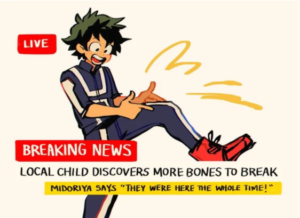 5. Breaking bones all over again.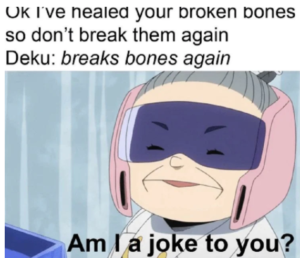 6. Deku's knowledge about heroes and quirks.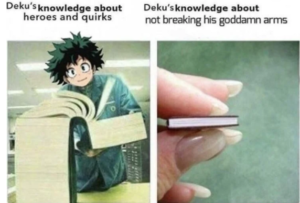 7. Stop breaking your bones.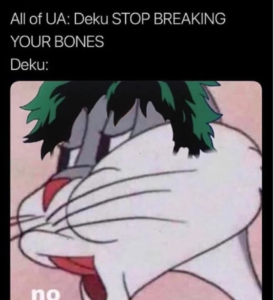 8. What if… I broke…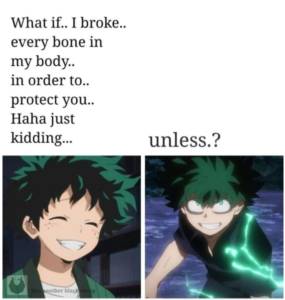 9. You'll break your bones.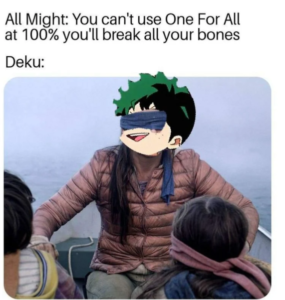 10. Deku minding his business.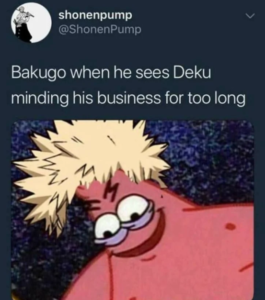 11. Spot the difference.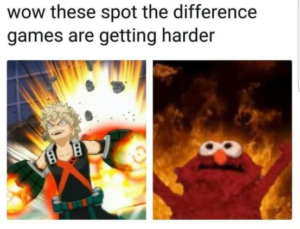 12. I have no words!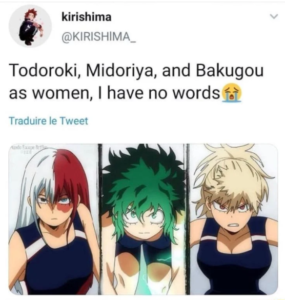 13. Manga. Anime. Netflix Adaptation.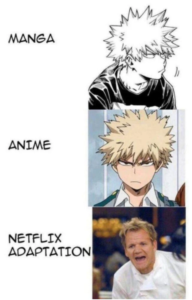 14. Being genuinely nice.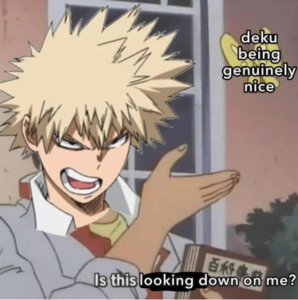 15. The Bakugou Duck