Persona 5 is a role-playing game that was released in 2016 by Atlus. This is already the 6th Persona series and belongs to the larger franchise, Megami Tensei. In 2016, it was first released in Japan for PlayStation 3 and PlayStation 4. The next year, it was released worldwide and was widely accepted especially in North America, Europe, and Australia.
Persona 5 is about a high school student known only as Joker. He transferred into another school after a false accusation of assault. In a matter of one school year, Joker together with other students was awakened by a special power – to become a group of vigilantes with the name Phantom Thieves of Hearts.
Soon, they try to explore the Metaverse which is a supernatural realm from the subconscious desires of humanity. The group battles their enemies known as Shadows through the use of their physical manifestation of psyche called personas. The adventure-packed game became so famous that there were countless relatable Persona 5 memes for gamers like you. Check them out here;
1. Who's ugly?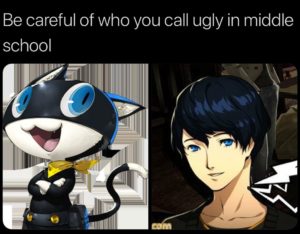 2. I've been around the world…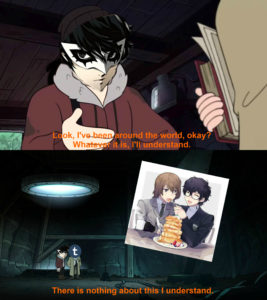 3. The Importance of WiFi Signal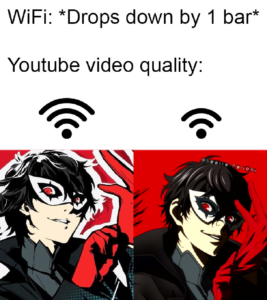 4. I am aware of the effect I have on women.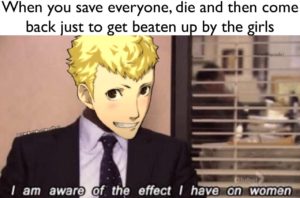 5. Who's the Phantom Thieves?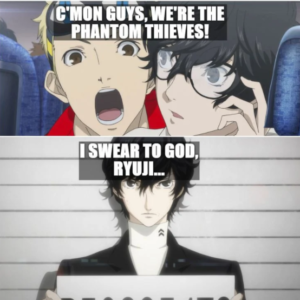 6. Never Get Too Excited!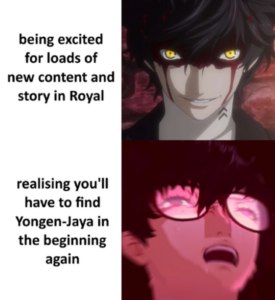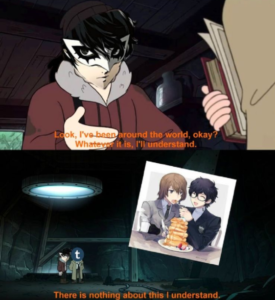 7. YO!

8. Kawakami and Futaba for Valentines

9. Time change swiftly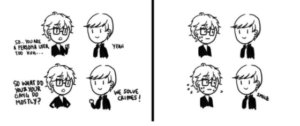 10. We get there when we get there!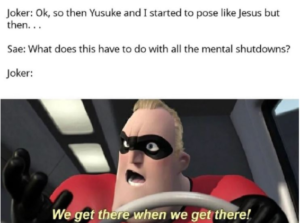 11. When you don't want to wake up because…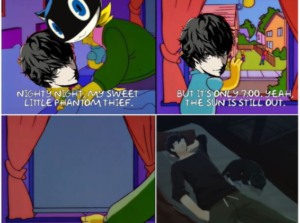 12. Take my heart now!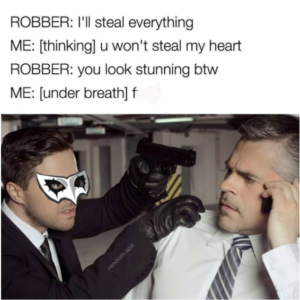 13. What do you want?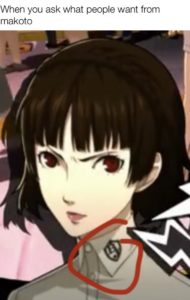 14. Police be like…