A trap is internet slang that generally refers to a transgender person or a fictional character whose appearance is seen as inconsistent with its gender. Traps are mostly seen in manga and anime which started to spread in 2004. Trap memes also started to spread on the Internet, being shared on social media especially by avid anime fans.
Are traps gay? This question rose a debate among online communities Otaku and Alt-Right. They are attempting to discuss whether a crossdressing man signifies homosexuality. Videos supporting the claims that traps are homosexual are also all over video sharing sites. No matter your stand over this matter, trap memes are undeniably funny and well-known. We have here a compilation of trap memes that will surely make you laugh. Check them out here;
1. Are you?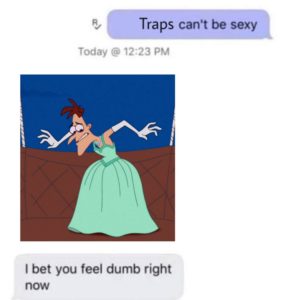 2. Just don't make friends just to be safe!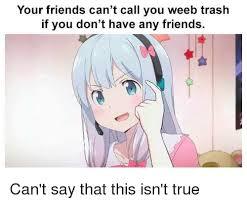 3. You sure?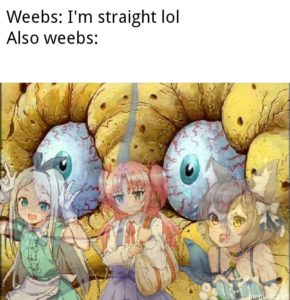 4. Then, who is?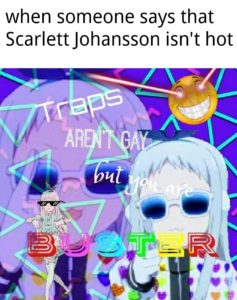 5. You're wrong dad!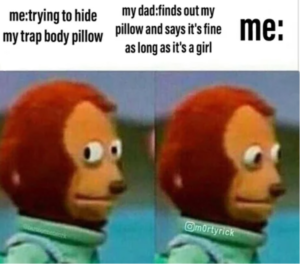 6. Trap…
7. Not a dude. Trap!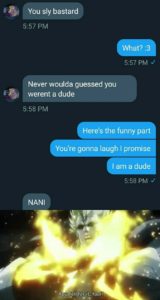 8. You'll be like me soon.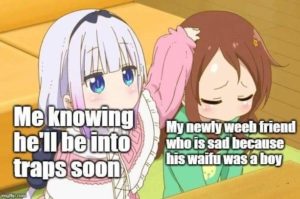 9. The Right Wing Group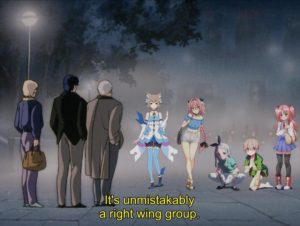 10. Cutest Traps in Anime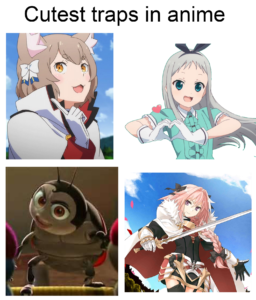 11. And the battle begins!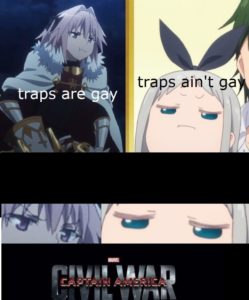 12. GIRL – Guy In Real Life