Created by the Indie developer Toby Fox, who would have thought that the 2D role-playing game, Undertale, will make a name and become so popular among gamers. Set in a secluded region right under the surface of the Earth, players will be controlling a child who meets different monsters throughout his journey going back to the surface. Players will encounter different monsters throughout the game and get through with the mini-bullet hell attacks launched by the player's opponent. Players can also choose to pacify their opponents instead of taking their lives. The choices that each player makes can affect the entirety of the game. The story can even change based on the outcome of the player's choices. Undertale isn't just a popular online game but also a good source of memes for game lovers. Check out the best ones here;
1. You can't eat in class. Says who?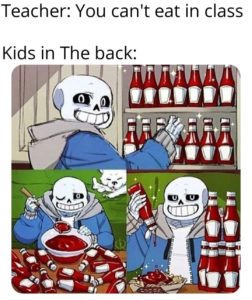 2. I'm going as my best friend.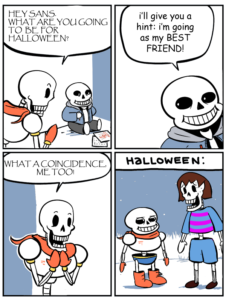 3. Let's back it up!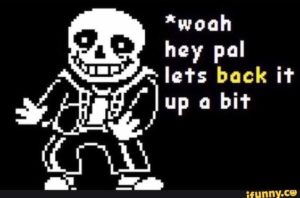 4. You cannot beat sans!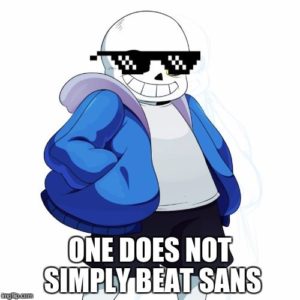 5. Don't know!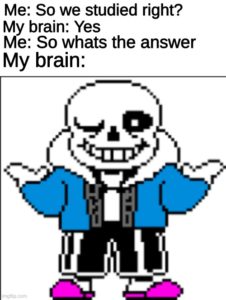 6. Someone's following…